The seventh annual Silicon Valley Asian Pacific FilmFest (SVAPFF) is being presented as a hybrid festival of in-person and virtual events with a selection of films screening live at the new AMC Dine-In Sunnyvale 12 on Friday, Oct. 1 and Saturday, Oct. 2. Sunnyvale 12 is located at 150 E. McKinley Ave, Sunnyvale, CA.
This year's theme is Asian. American. Amazing! svapfilmfest.org
The SVAPFF Opening Night Fundraiser will feature a screening of The Paper Tigers at AMC Dine-In Sunnyvale 12 at 6:30pm, and will include a Q&A with the Director Bao Tran and Producer Al'n Duong, a bento dinner, and meet and greet. Sunnyvale 12 is located at 150 E. McKinley Ave, Sunnyvale, CA. Price is $65.  Click here for tickets.
The Paper Tigers – Three childhood kung fu prodigies have grown into washed-up, middle-aged men—now one kick away from pulling their hamstrings. But when their master is murdered, they must juggle their dead-end jobs, dad duties, and overcome old grudges to avenge his death. The cast features Alain Uy, Ron Yuan, Mykel Shannon Jenkins, Jae Suh Park, Joziah Lagonoy, Matthew Page, Ken Quitugua and Raymond Ma.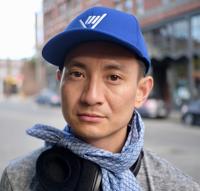 Bao Tran (writer/director) Mentored early on by master action director Corey Yuen, Bao was instilled with an approach to action that doesn't rely solely on spectacle, but also draws on story and character. Screen Anarchy praised his written-and-directed short BOOKIE for its "flawlessly realized world populated by entirely fleshed out and believable characters, driven by a compelling narrative and brought to sumptuous life." His editing credits include CHO LON, one of Southeast Asia's highest-budgeted action blockbusters, and JACKPOT, a heartfelt comedy selected as Vietnam's official entry to the 2016 Oscars for Best Foreign Film. His first directorial feature THE PAPER TIGERS garnered praise from Collider as "an impressive feature debut with confident command of the narrative and action alike, it's an absolutely lovely time at the movies." Rotten Tomatoes ranked it both as the #1 Action Comedy of all time and one of the Top Ten Asian American Movies of all time with a Certified Fresh rating.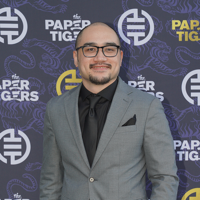 Al'n Duong (Producer) is a Seattle based producer & consultant working in the film and gaming industry, currently developing documentary films in the worlds of politics, fashion, and professional sports. He harbored great passion for martial arts films and NBA basketball from a young age. After reaching the staggering height of 5 foot 7 inches, Al'n put all his energy into making backyard Kung Fu films in high school using home video cameras. He continued his education in Seattle at the University of Washington, focusing on postmodern cinema and martial arts films. Having started out in the camera department before transitioning to producing, Al'n brings a holistic knowledge in creative problem-solving and film set management – ensuring a productive, positive, and safe environment.
Saturday's screenings will start at 10:00 am. Films include Try Harder, The Donut King, Reparations, and Amazing Local Filmmaker Shorts.
There will also be live performances from the Grant Ave Follies Show and Asian Drag Queens Rice Rockettes. Saturday's price per show is $20. Visit www.tinyurl.com/svapffLive
In addition, the Dr. Jerry Hiura Inspiration Award recipients will be shown in between screenings in their artistic interpretation of "What it Means to be AAPI".
The online Silicon Valley Asian Pacific FilmFest will run from Oct. 1 – 10.
The Online film festival also features an outstanding selection of 50+ Asian American films with category themes: Amazing Stories, Current Social Issues, Experimental/Avant Garde, Family Sacrifices, Friendships/Relationships, Fun Package, Healing, Interesting Shorts, PG+, and the feature, "try harder!"
The festival is excited to bring the best films from Asian American filmmakers. There are two filmmakers who meet our high standards twice over– Lia Chang, who produced When the World Was Young and Hide and Seek, and Marc Pomerleau, who directed Seeking Home and Empress Yee and the Magical History of Chinatown.
Hide and Seek and When the World Was Young, two short films written and directed by Garth Kravits and executive produced by Lia Chang of Bev's Girl Films, are official selections of the seventh annual Silicon Valley Asian Pacific FilmFest (SVAPFF) and will screen online.
Hide and Seek stars Lia Chang and Garth Kravits, is co-written by Lia Chang and Garth Kravits and executive produced by Lia Chang/Bev's Girl Films. Hide and Seek is a short film that speaks to the societal challenge that women, and especially women of color, endure every day. To look in the mirror and to hope to see a face other than your own. One that is closer to what magazines, television and movies define as beautiful or even normal. What face do you see when you look in the mirror? Hide and Seek is in the Current Social Issues lineup. Click here for tickets.
When the World Was Young stars Virginia Wing, Jason Ma and Lia Chang. The cast also features Jo Yang, Daniel Dunlow, Michelle Miller and Mark York. When siblings Benjamin and Audrey return home to confront their Mother's memory loss, they discover a hidden key to her past.
Written and directed by Garth Kravits, the film is Executive Produced by Bev's Girl Films, with producers Garth Kravits of Cut & Dry Films and Eric Elizaga. Hair and makeup by Dorothy Bhadra. When the World Was Young is in the Friendships/Relationships lineup. Click here to purchase tickets.
To purchase tickets for the Online Festival, visit tinyurl.com/svapffvirtual and select your packages. Online tickets are $5.00 per package or $25 for a festival pass to see all the films.
HIDE AND SEEK and WHEN THE WORLD WAS YOUNG are Official Selections of the 2021 Silicon Valley Asian Pacific FilmFest; Will Screen Online Oct. 1-10 
Through the darkness of the pandemic and the current divisive hatred, a new sense of self-awareness, purpose and determination has emerged. Everyday heroes have taken the lead to bridge relations, cultures, histories and stories for better understanding, enlightenment, and compassion. They join the many unsung heroes throughout the history of the AAPI in America, whose contributions and cultural additions to society have largely gone unnoticed. The SVAPFF wishes to tell these stories and pay tribute to those Amazing Asian Americans and the next generation of innovators, creators, and contributors. We are Asian. We are American. We are Amazing!
Covid requirements of the CDC, State of California, Santa Clara County and the AMC will be followed. Please plan to provide proof of Covid 10 vaccination at the time of registration or at check in at the theater.
Facebook: SVAPFilmFest
Instagram: svapfilmfest
Twitter: SVAPFilmFest
The Silicon Valley Asian Pacific FilmFest (formerly, San Jose J-Town FilmFest) is a celebration of the multi-ethnic community and rich history of Silicon Valley. An all volunteer-run effort by a diverse team of community members, the film festival showcases independent films primarily by Asian American Pacific Islander (AAPI) filmmakers and offers quality programming, giving the community a chance to interact with the creative talents behind these films.
The film festival is a project Contemporary Asian Theater Scene, fondly know as CATS. Founded over 20 years by three visionaries who realized that Asian American artists needed a voice. Dr. Jerry Hiura, Steve Yamaguma, Miki Hirabayashi created CATS with the dream of supporting, mentoring and, ultimately, presenting Asian American artists and cultural disciplines to the south bay.
Lia Chang is an actor, a multi-media content producer and an award-winning filmmaker. She is the co-founder of Bev's Girl Films, making films that foster inclusion and diversity on both sides of the camera. Lia has appeared in the films Wolf, New Jack City, A Kiss Before Dying, King of New York, Big Trouble in Little China, and The Last Dragon. She stars in and served as Executive Producer for the short indie films Hide and Seek (Asian American Film Lab's 2015 72 Hour Shootout Best Actress Nomination), Balancing Act, Rom-Com Gone Wrong, Belongingness and When the World Was Young (2021 DisOrient Film Audience Choice Award for Best Short Narrative). BGF collaborates with and produces multi-media content for artists, actors, designers, theatrical productions, composers, musicians and corporations. Lia is also a portrait and performing arts photographer and an award-winning multi-platform journalist. Lia writes about arts and entertainment on her Backstage Pass with Lia Chang blog. The Lia Chang theater portfolio collection, 1989-2011, is housed in the Asian American Pacific Islander (AAPI) collection located in the Library of Congress' Asian Reading Room.
All text, graphics, articles & photographs: © 2000-2021 Lia Chang Multimedia, unless otherwise indicated. All rights reserved. All materials contained on this site are protected by United States copyright law and may not be reproduced, distributed, transmitted, displayed, published or broadcast without the prior written permission of Lia Chang. You may not alter or remove any trademark, copyright or other notice from copies of the content. For permission, please contact Lia at liachangpr@gmail.com